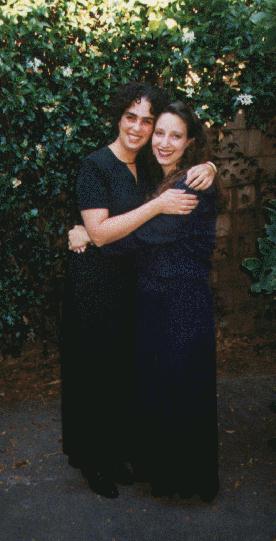 julie
and
me

julie is the second person i met my first day of school when i moved to california in fall of 1982. she is still the person i can share any fear, hope, desire, sadness or joy with. she has seen me make horrible errors, have great achievements, and a few big crashes. [ask her about my bike accident when i was 13] she is my Oldest Bestest Friend and i had these cool pictures laying around of us that i wanted to share with you.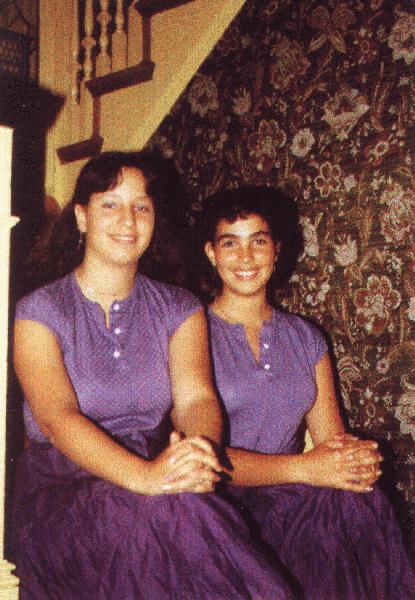 this
was taken in 1983,
probably..
can you believe fashion??
no shit.
boy were we victims.

the ones below were taken this 1998 at the Renaissance Faire in Novato, CA, where we have worked together for since 1985 for me, and 86 for her.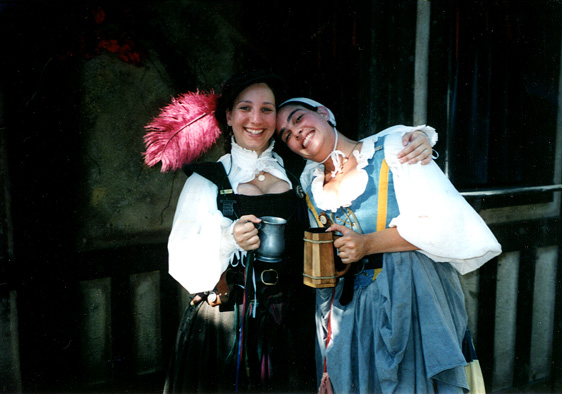 background from Ace of Space

---
julsie n me / last update: 9/2/98 all text and images copyright by DogBrain Enterprises and may not be used without express written permission.