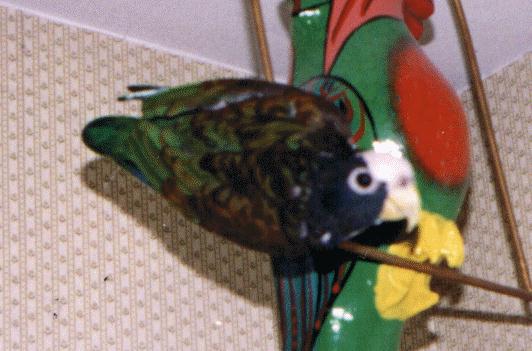 hi! i'm Gio, a white-capped pionus. these are pictures of me and my friend Tiki, a sunday conure.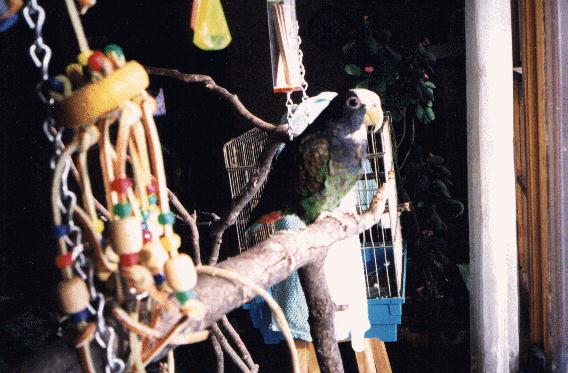 clearly, i am more subtle than tiki, in so many ways - coloring, personality, etc... but Mom finds a nice balance in our diffences and loves us both.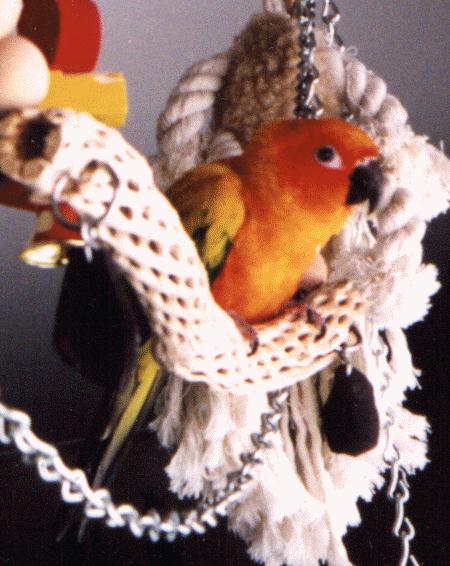 this is just a small page, hosted by our friend Cricket, to show you what we look like.
this is our pal, Pal,
who we live with, too.
---

gio and tiki / last update: 1/27/99 all text and images copyright by DogBrain Enterprises and Dawn, and may not be used without express written permission.