Hair. Gimme lots of hair. Long, beautiful hair. Multi-colored, synthetic and oh yeah Baby! These photos are oldest at the top to most recent at the bottom. All synthetic extensions.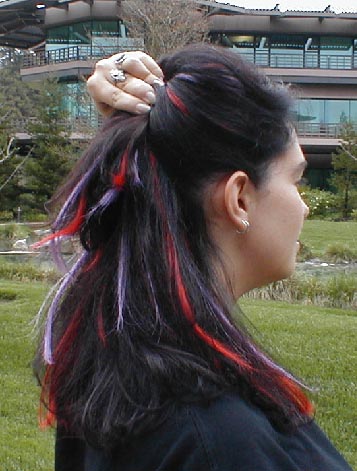 Red and Lavender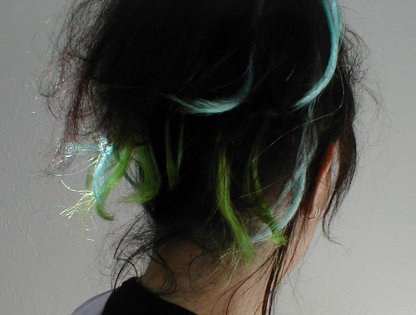 Blue and Green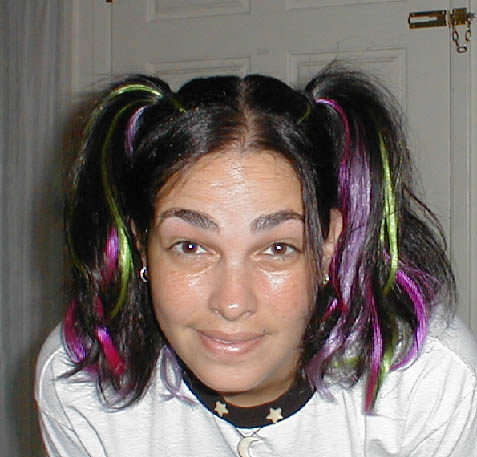 Lavender, Fucshia, Green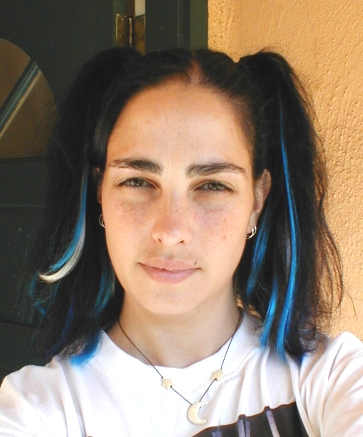 Two Blues and White
Fire!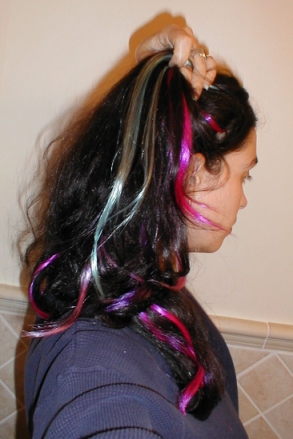 Purple, Fuchsia and Toothpaste Blue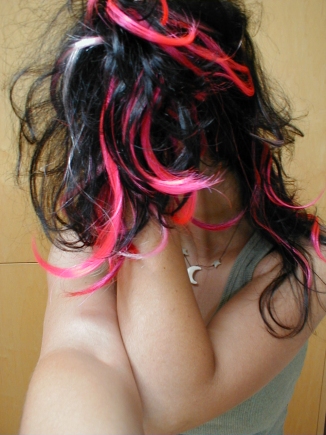 Pinks!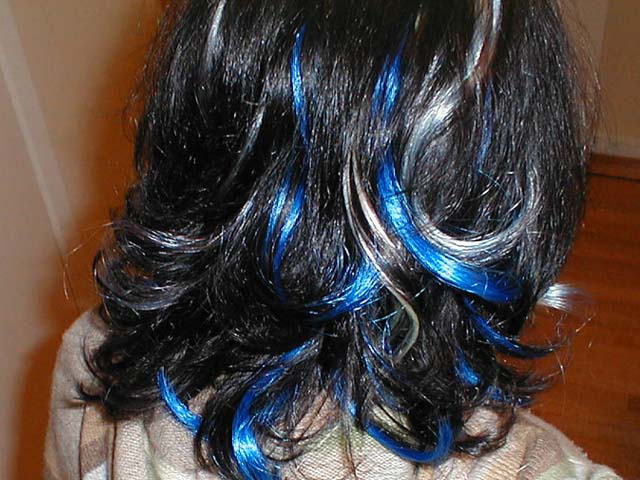 Hanukah Hair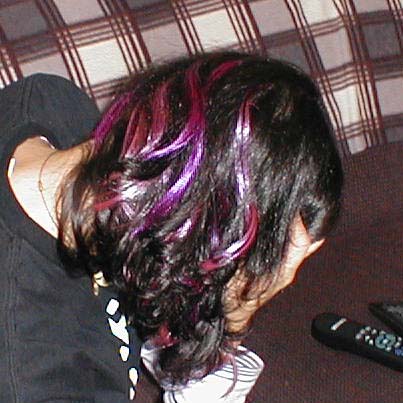 Tri-Purple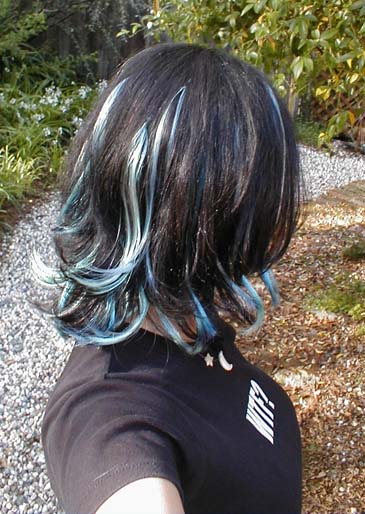 Toothpaste Blues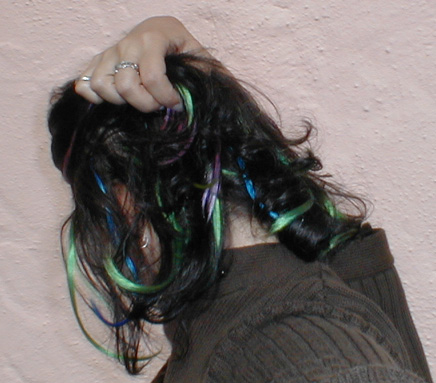 Lavender, Blue and Green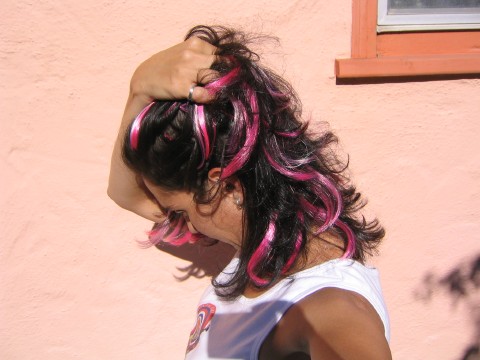 Pink, Round Two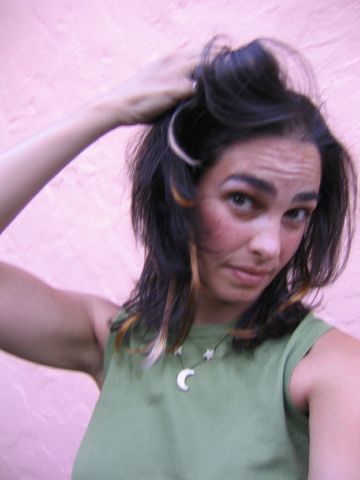 Tawny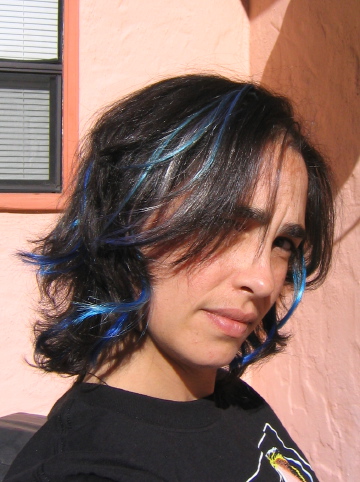 Hanukah Two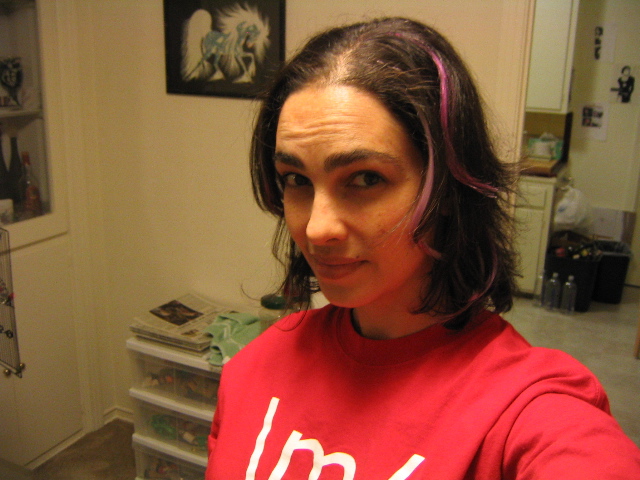 Lavender Spring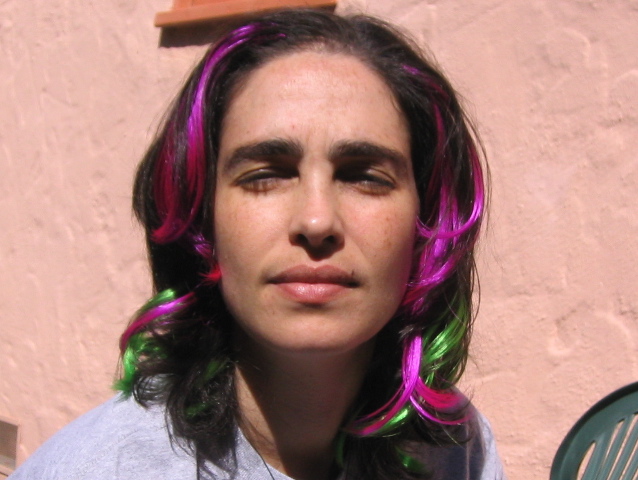 Fuchsia and Green
---
GOOD hair / last update: 4/2/05 all text and images copyright by DogBrain Enterprises and may not be used without express written permission.